Are you ready for a new 6-week challenge?
We have got a great challenge for you over the school holidays this summer. It will take place between
29th
July and 8th September.
Take a stroll with your children with the BetterPoints app to find lots of virtual treasure so you can win some fantastic prizes.
The Storyline...


A giant wave has crashed into 5 local parks leaving a trail of colourful beachy items, can you find them?
Earn BetterTickets for each item found to win great prizes, make sure to avoid Sneaky Sammy Seagull
Please note: This challenge works most effectively with active tracking. If you are currently using automatic tracking, please make sure to manually click the play button and start a walk. When you are finished, press 'complete.'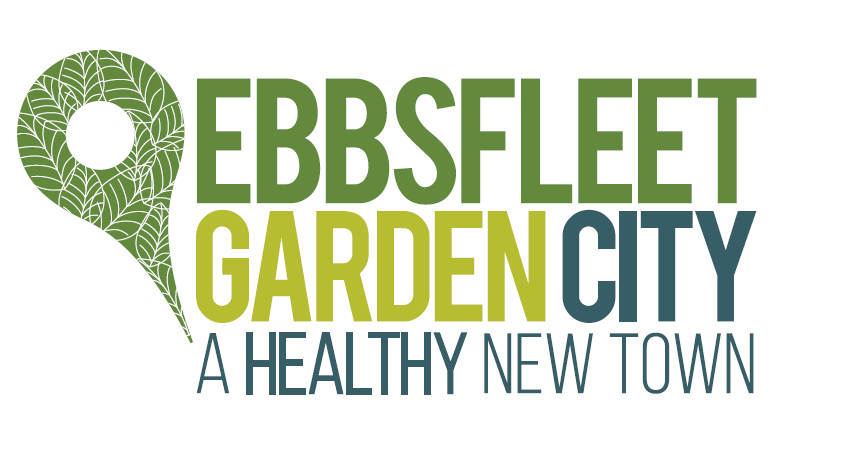 Participating parks:
Central Park - Dartford
Woodlands Park - Gravesend
Swanscombe Heritage Park - Swanscombe
Swanley Park - Swanley
As you walk around these parks as a family you can discover the virtual treasure which will earn you special BetterTickets. Each ticket earned will give you one entry into our prize draws.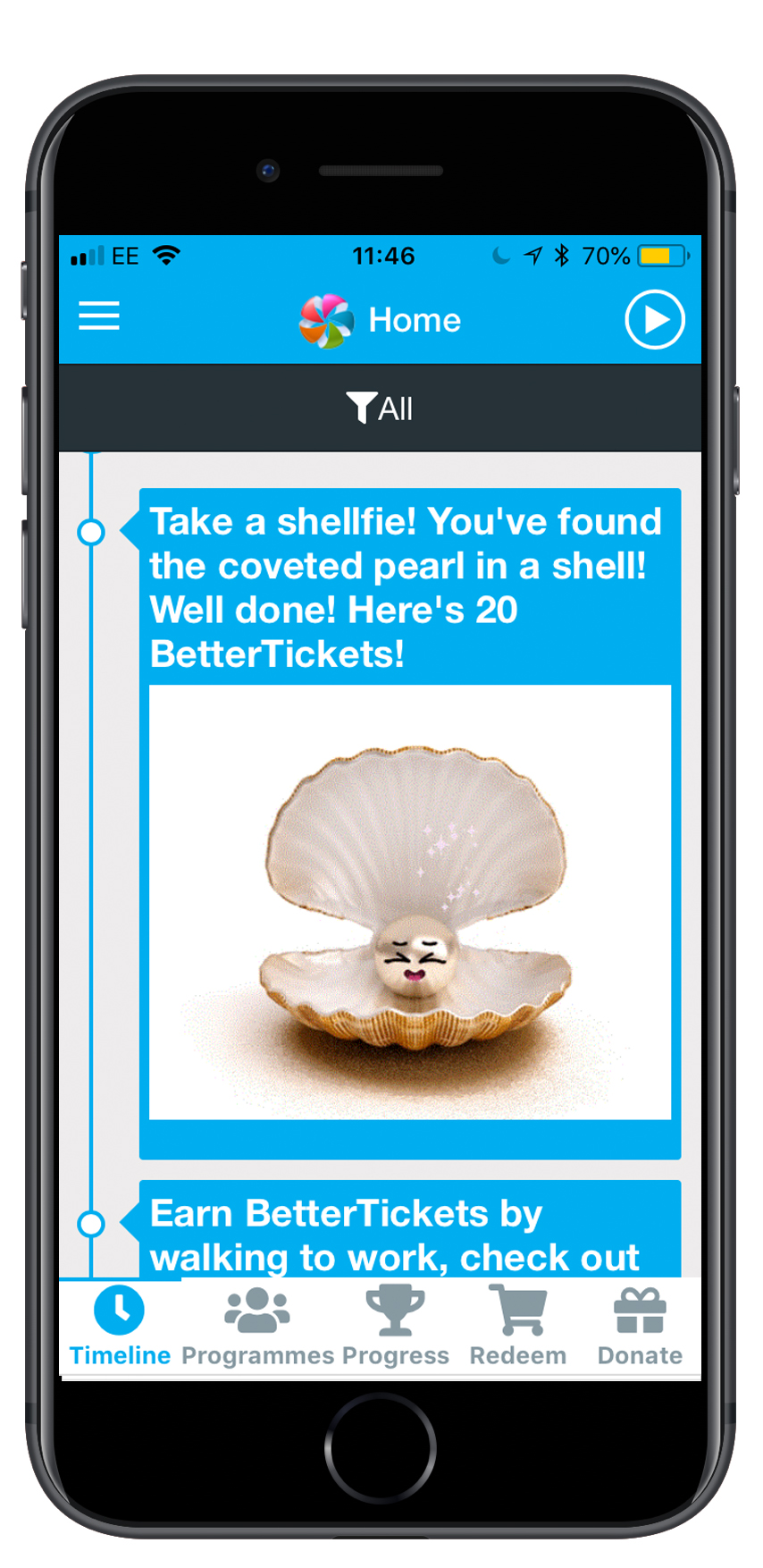 We're giving away up to £500 worth of prizes at the end of the hunt, as follows:
6 x £15 Showcase Cinema Cards

6 x £15 National Book Tokens

6 x £15 Pizza Hut e-Vouchers

6 x £15 Entertainer e-Vouchers
Plus 1 grand prize to be awarded on the 16th September for one family:

National Trust Family Membership for a year (worth £120) or Eurostar vouchers (worth £140)

The virtual treasure will pop up from 29th July, but in the meantime why not take a walk in any of your local parks with your family? You can earn BetterPoints for traveling within the Get Active in Ebbsfleet rewards zone. Just check your challenges area to see which rewards are available to you.

How do you join in?
Go to your BetterPoints app menu, then visit the challenges tab and you will find that The Get Active in Ebbsfleet Summer Treasure Hunt will be available to 'join.' Make sure you join the challenge to participate. Then from 29th July track a walk as a family in the participating parks above and start collecting the Treasure Hunt characters and chances to win one of the fabulous prizes.
If you are new to BetterPoints click below to download the BetterPoints app.
Watch a short video here to get you started or follow these instructions:
1. Download the BetterPoints app from the App Store or the Google Play Store.
2. Tap 'Sign up' in the app and fill out the form
3. You will be eligible to 'opt in' to the Get Active in Ebbsfleet BetterPoints Programme due to your postcode, and the Summer Treasure Hunt. There will be a welcome message about this on your timeline in the app.
4. Tap the Play ▶button in the top right corner of the app.
5. Track your activity via Automatic (always on) or Manual Tracking (when you want to track a specific activity).
6. Start earning BetterPoints and BetterTickets!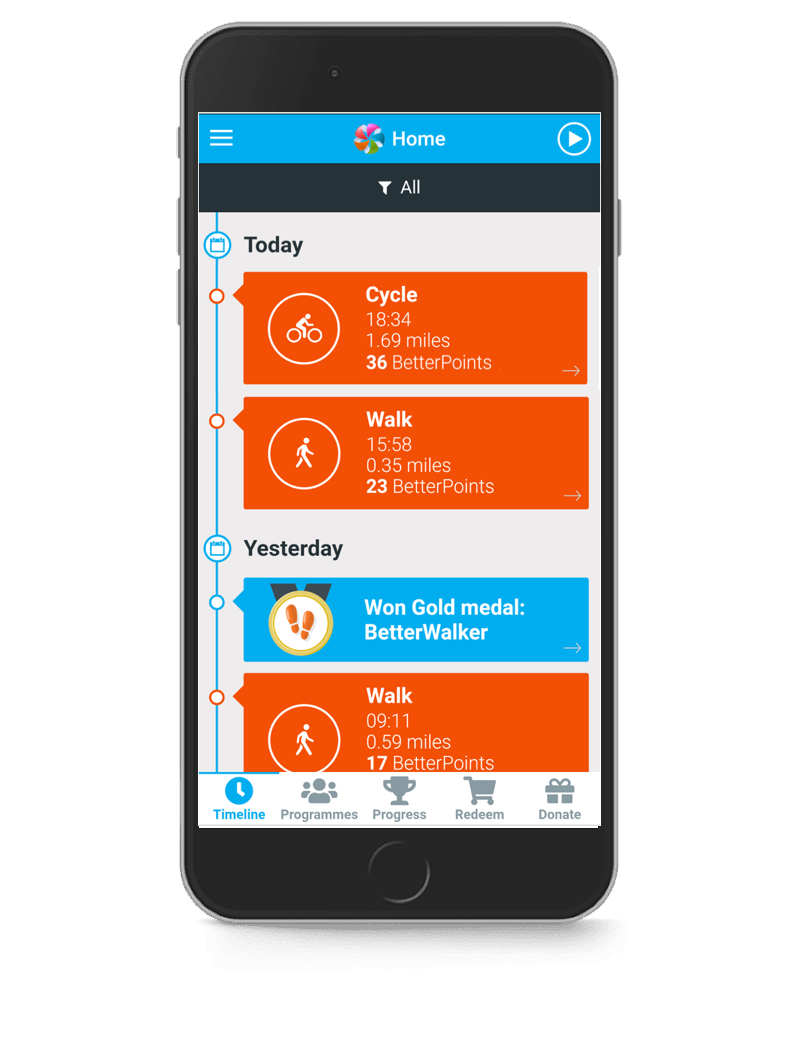 Have fun finding all the treasure and good luck!
Terms and conditions
This challenge is only open to families with school aged children who live in the greater Dartford, Gravesham and Swanley area or work in Ebbsfleet Garden City.
The names of the winners will be published on our website and promotional materials pursuant to winners' permission.
Prize Draw terms and conditions can be found here.